How to get involved with University of Sydney without being a student

Welcome to the CCE blog
News & opinion_
How to get involved with University of Sydney without being a student
Most people don't know how to engage with the University without being a student and end up missing out on a ton of fun opportunities. Here's some tips on how to get involved.
The University of Sydney proudly offers a range of opportunities, events and activities open to the wider community throughout the year. What most people don't know is that the University is not just for students. We have a vibrant campus life well-beyond traditional classroom learning.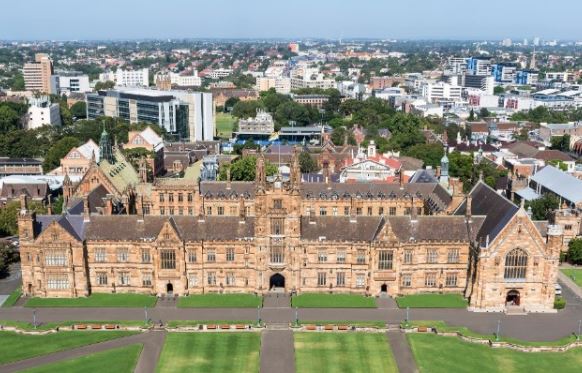 Take a look through our list of the top 5 ways to participate in USYD life (without being a student) and find out how you can be a part of the Usyd community.
Sydney Ideas
Sydney Ideas is the University of Sydney's public talks program – talks are free and open to everyone. Talks are led by academics, creatives, thinkers, journalists and entrepreneurs from around the world. These talks are also available as podcasts and you can access these through the Sydney Ideas dedicated Soundcloud channel.
Volunteering
The University runs a number of volunteer programs open to the wider community. Join the Faculty of Arts and Social Science Refugee Language Program for the opportunity to work with refugees on their language skills. You can volunteer with Sydney University Museums on a variety of projects throughout the year. If you are an Alumnus, you can volunteer with a variety of programs, including becoming a University ambassador or mentor.
Speak to your boss and ask to be involved in projects that will give you a chance to practice skills you have acquired or wish to acquire. On a resume, few things mean more than on the job experience.
Scratch that musical itch
The Sydney Conservatorium of Music provides a comprehensive musical education for students to thrive in this exciting new century of music. The Open Academy at the Con has a wide range of programs, short courses and workshops available to musicians of all ages and levels of experience. You can also watch a Masterclass for free (musical collaborations between students and experienced musicians), watch a free lunchtime concert, or buy a ticket to a student production. Find out what's on at the Con and join this vibrant musical community!
Short courses
CCE's courses are short, affordable, and high-quality. Courses cover a range of subject areas while also catering to a range of personal and professional interests. Choose from courses in arts and humanities, marketing, information technology, music and film, business management, project management and more.
Become a member of the University's new museum
The new Chau Chak Wing Museum brings together the Macleay, Nicholson, and University Art collections under one roof. Friends of the Nicholson collection are eligible to receive a 10% discount on enrolments with the Centre for Continuing Education. Apply now.
More articles