5 skills you need to boost your career in 2021

Welcome to the CCE blog
News & opinion_
5 skills you need to boost your career in 2021
Some skills are constantly in demand by employers. Others change with breakthroughs in technology that creates new pathways or simply offers faster, more efficient ways to meet an organisation's evolving needs.
But employers also look for soft skills – communication, problem solving, emotional intelligence – in potential managers and leaders. Here are the top skills recruiters look for.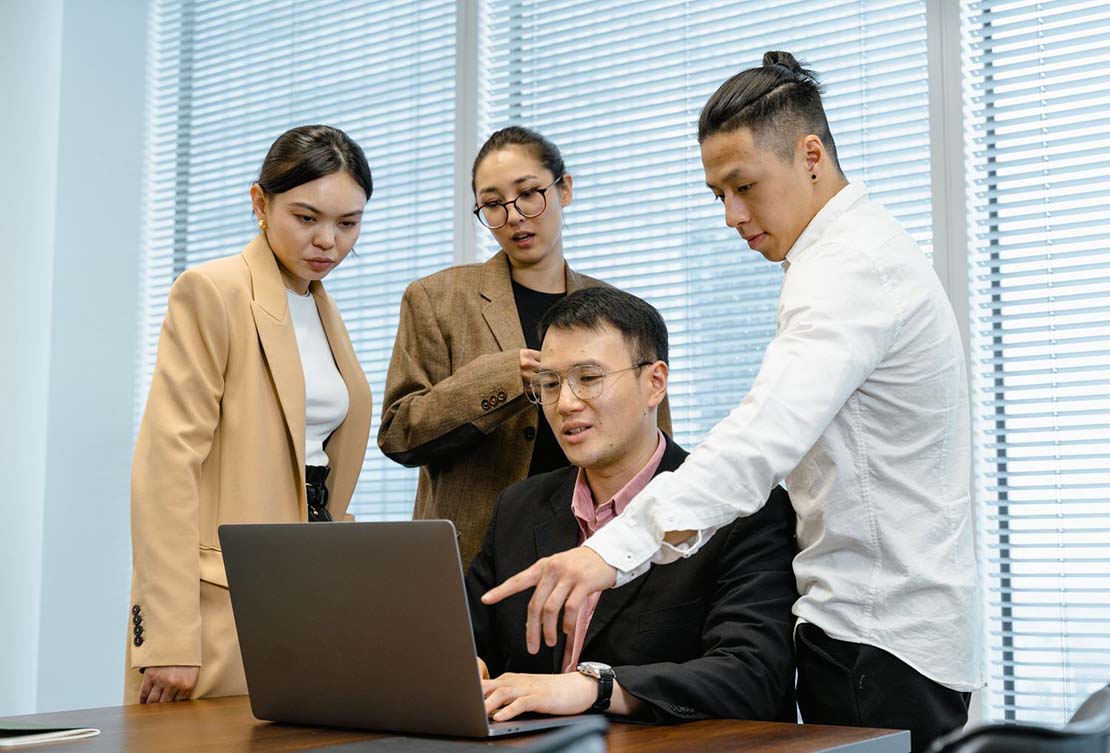 Leadership
Successful leaders have an arsenal of soft skills that are an invaluable asset for any organisation. But leadership training is not only relevant to aspiring leaders; team members who want to contribute towards an innovative, high-performance culture should think like a leader, demonstrating indispensable traits such as initiative, critical thinking, good communication, an infectious positive and active listening.
Employers seek these skills when hiring for leadership roles, but any job applicant or employee can make a strong impression once they have mastered these skills.
Data visualisation
Data visualisation is one of the most important skills for the modern-day workforce – and it's a growing field: demand for those proficient in visual storytelling skills outstrips supply. Every STEM field benefits from understanding data, as does government, finance, marketing, retail, service industries, education, sports and more.
Power BI uses visual storytelling – such as charts, infographics, dashboards, heat maps and bubble clouds, to name just a few – to represent complex data in an accessible way, giving immediate insight and enabling organisations to make informed data-based decisions. Being skilled in data visualisation will make you better able to understand what is happening in your company and explain it to stakeholders.
Project management
Employees with project management skills continue to be some of the most in-demand among employers. An accomplished project manager will have a broad range of competencies that can be applied to any organisation – and almost any job.
Hard skills, soft skills and desirable personality traits are all essential to be successful in this role. Practical skills include planning, strategy, mapping timelines, a proficiency in up-to-date technology and meeting deadlines. Good communication, motivational skills, reliability, problem solving, leadership and time management are also essential.
Digital literacy
Microsoft Excel plays an important role in a number of fields, including business, accounting, finance and marketing, but can be used by any professional to manage long and unwieldy datasets; to store, organise, filter and visualise large amounts of data. It's also used for time and task management, budgets, balance sheets and more. A mastery of Excel is an essential skill in your career toolkit.
SQL
Since its origin in 1970, relational databases such as SQL (Structured Query Language) have become the industry standard. Its simplicity, robustness, flexibility and superior performance in managing generic data is at the core of its success and widespread use.
SQL has the ability to store, query, and manipulate data to make strategic and informed decisions that can help increase your organisation's profitability. Once the province of IT professionals, SQL has become a necessary tool for professionals in a broad range of fields.
More articles